Last Updated on 2022-08-27 by Kshal Aideron
Hello dear reader,
welcome to a new release of Not Purple? Shoot it!, a magazine about the NPSI community of New Eden!
This week we go special, covering the election for the Council of Stellar Management from the NPSI point of view!
Enjoy!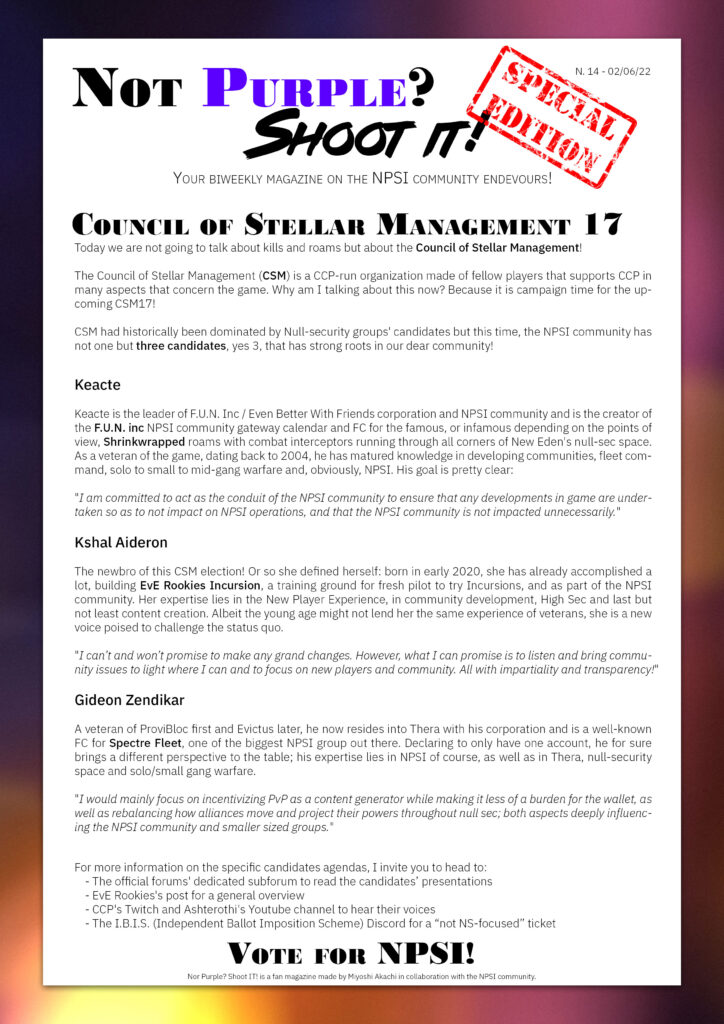 Thank you for reading, see you at the next edition!