Last Updated on 2022-06-26 by Kshal Aideron
Hello dear reader,
welcome to a new release of Not Purple? Shoot it!, a magazine about the NPSI community of New Eden!
We are trying to get back on schedule! Today we will feature a new group, The morgue., recently appeared on F.U.N. inc's NPSI Calendar and a pilot's tale!
Enjoy!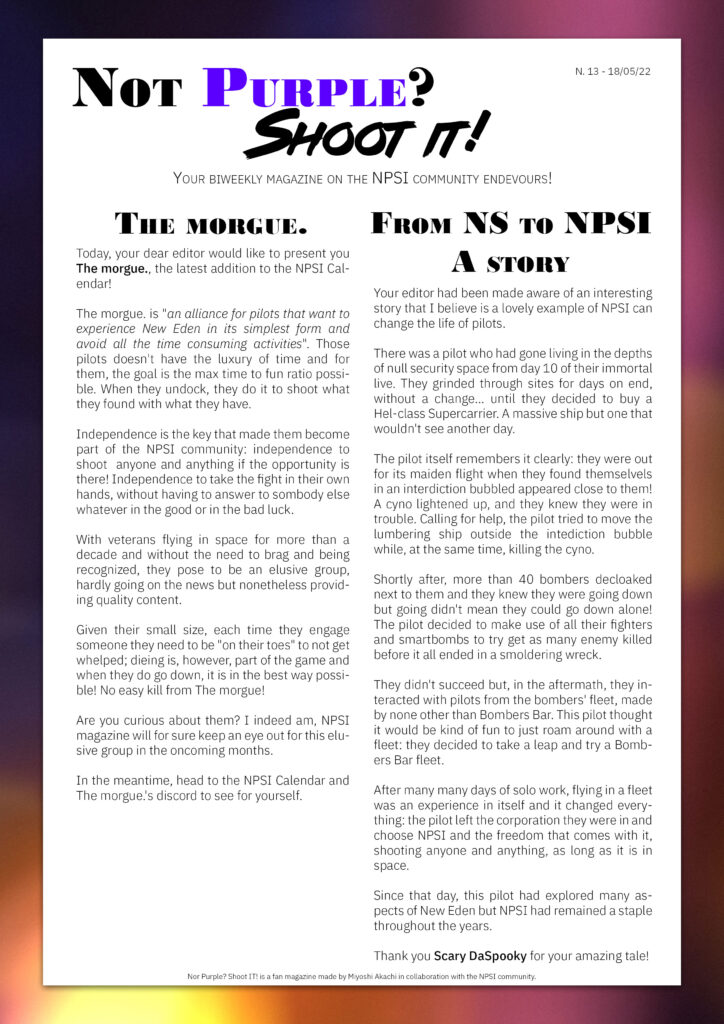 Thank you for reading, see you at the next edition!