Last Updated on 2022-02-20 by Kshal Aideron
New Eden is a dog eat dog world. We hunt each other, troll each other in local, and mine the salt from bitter tears. However, out of game we're all part of the Eve Online community and if someone needs a listening ear or a shoulder to cry on, all they need to do is Broadcast4Reps.
What is Broadcast4Reps?
Broadcast4Reps was started in 2015 by the pilot Coffee Rocks. On an old Eve Online forum post he wrote:
"It is a reminder to all those that have thoughts of suicide or hurting themselves that we, as your community, want you to reach out and get help. There are many resources that players have created or provided that you can use, including an in-game chat channel (join one of the channels "Broadcast 4 Reps" or "Broadcast For Reps"). You can pop in this channel and talk to the room, or even ask for someone to chat with 1 on 1. There are moderators in every time zone, and there is almost always someone willing to listen. None of us are professionals (though some may have training). We are simply fellow players who are willing to listen and talk should you reach out."
There was also a Broadcast4Reps video released on Youtube by Coffee Rocks which included pilots, CCP devs and gms to get the message of Broadcast4Reps out to New Eden.
The video also has a message from Mom Bellicose, the mother of John Bellicose of Brave Newbies. John died by suicide in April 2014 after battling depression.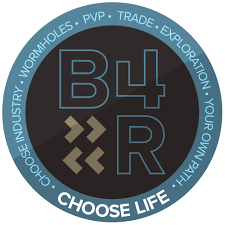 Who is Broadcast4Reps For?
B4R is for anyone who needs that ear to listen or the shoulder to lean on. Nobody is going to judge you for the size of the problem and don't think that compared to others, your problem is insignificant. Sometimes we just need to talk.
So if you're hurting, reach out, the community's got you and will do its collective best to help!

And know, if you found your way here but don't play Eve, you're also welcome to reach out. Nobody will turn you away.
Important Information About the Broadcast4Reps
Regardless of the platform (reddit, facebook, twitter, in game, discord channels) if you put #B4R or #Broadcast4Reps in your message everyone will know it's a serious message or post.
In game channel: Broadcast4Reps

If you know of, or participate in any Alpha and Rookie friendly groups that should be featured as part of the community spotlight, please contact Kshal Aideron in game.